Dearest reader, many apologies for this being the first gardeners blog of 2022, in fact, the last edition was back in September where I discussed hop and grape harvests along with corporate volunteer groups planting our bulbs with us.
We've come a long way since then, not to mention 9 months of gardening, with every day at Rococo a positively crazy busy workday, so I will try and update you on all the fun and exciting things that have happened, and once again endeavour to make this blog monthly…
Our beautiful follies have had a revamp during the winter, with the elegant Eagle House having new woodwork and an updated, historically accurate, paint colour from the wonderfully skilled, friendly and, in my opinion fabulous boys from Barrington Decorators.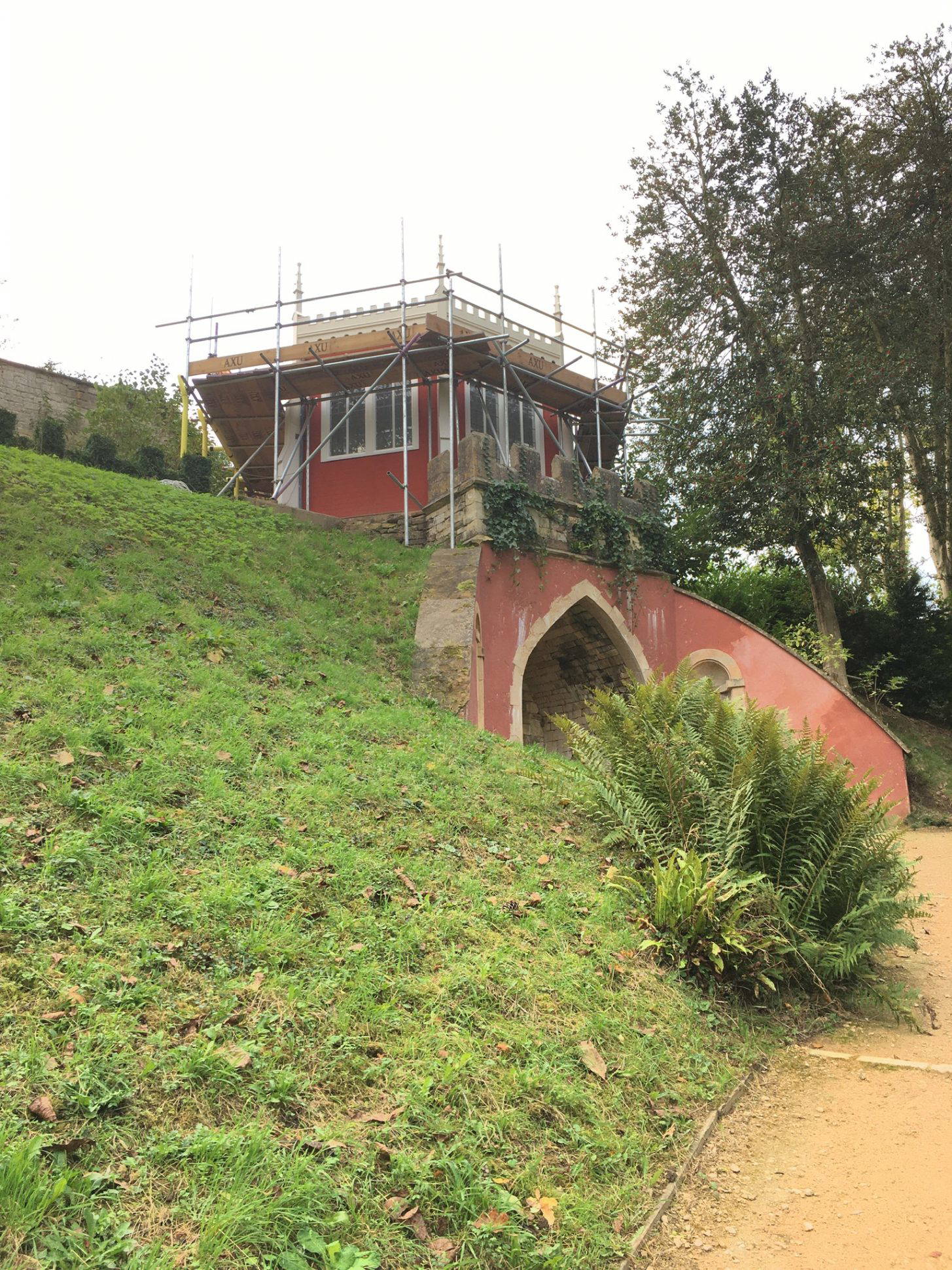 Our handsome Red House also got a new lick of paint too. Gone is the patina of an aged folly, he now looks as he would've when first erected in the Garden in the 1740's.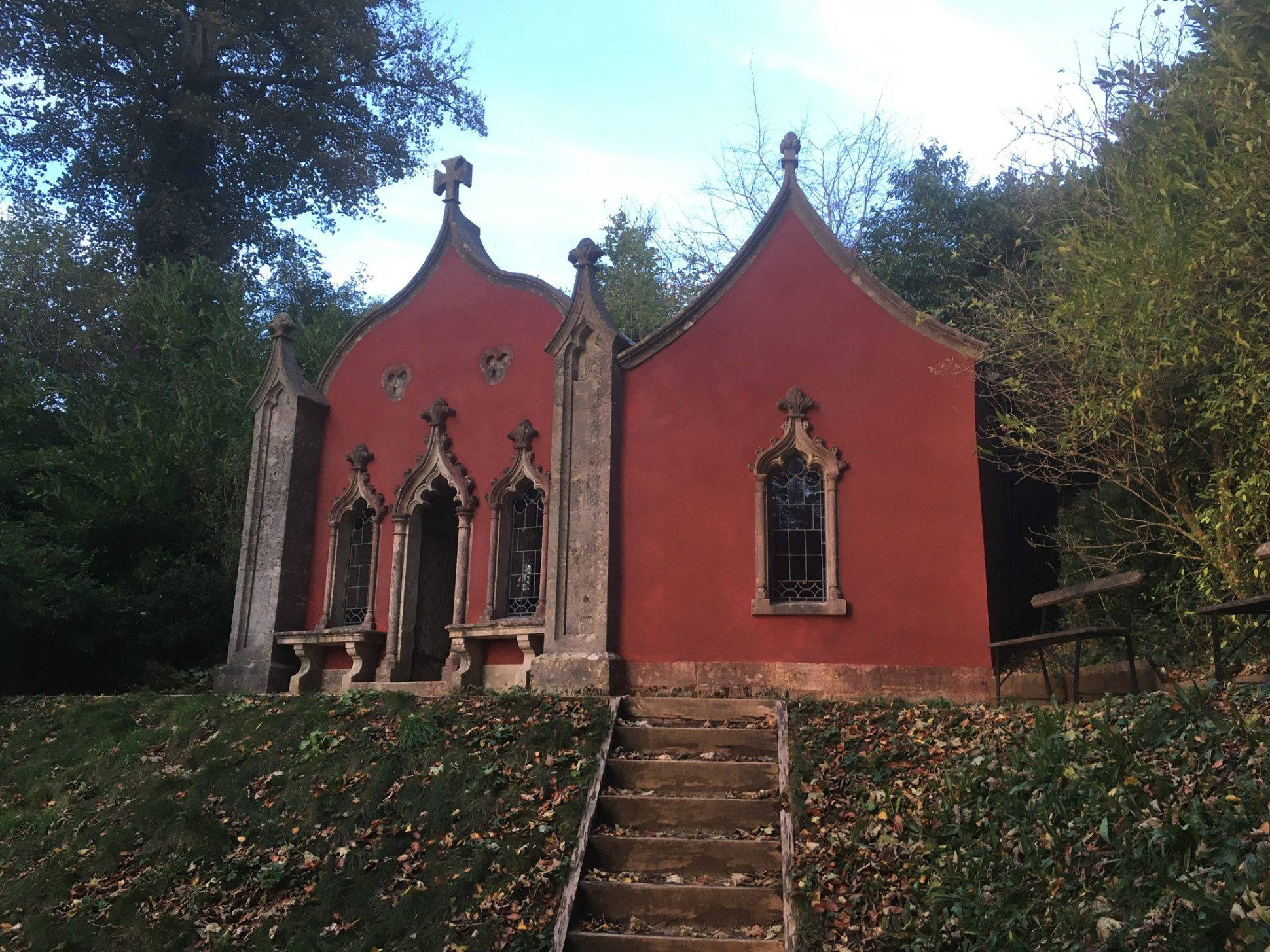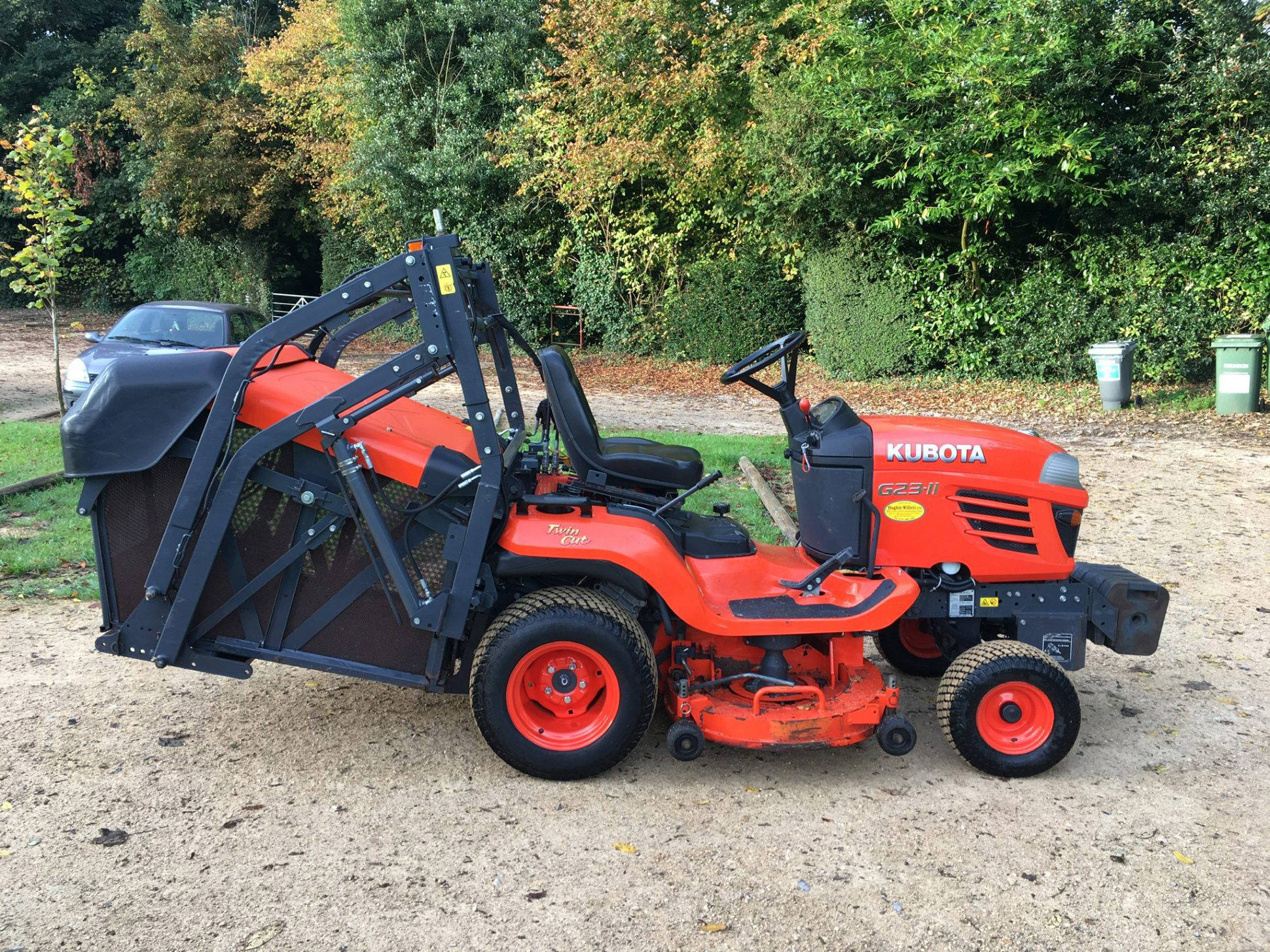 The Garden team received a new recruit last October too.  His name is Hughie, and he has an enormous bottom! He is of course our new ride on mower! What else?!  Long overdue, he has transformed our lawn mowing and fitted right into our already hard-working team of gardeners. His large behind down to having a huge collecting bin that hydraulicly lifts and empties into a trailer! Oh yeah!!! He's pretty cool!
We welcomed our in-house sculptor Natasha Houseago in October too.  Funded by the Arts Council, Natasha has been creating stunning sculptures from our felled Ash trees (felled due to Ash Dieback) and installing them around the Garden. They have become a lovely edition to the Garden, and we look forward to her exhibition later this month.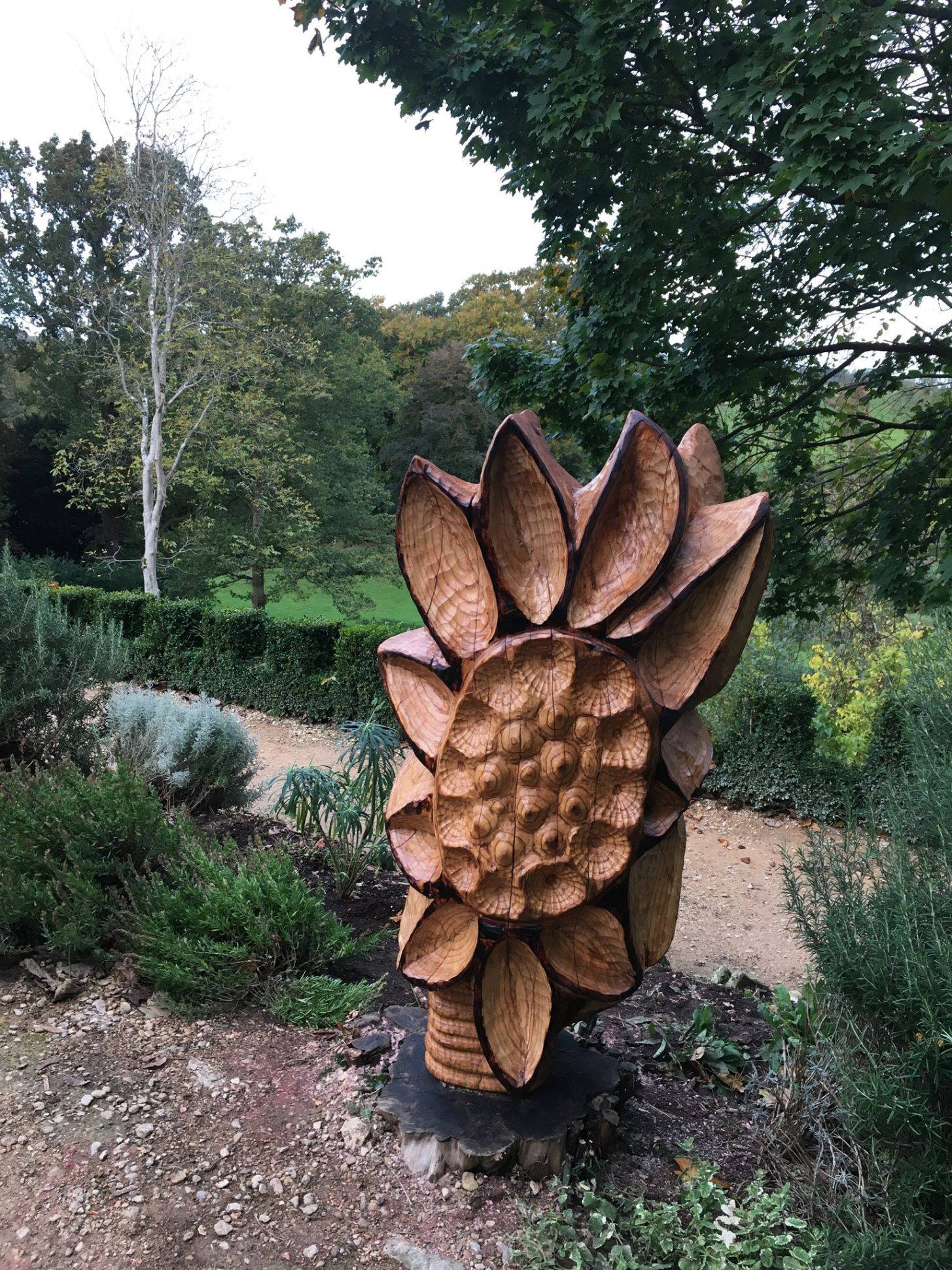 In December we took our skills and tools to the local primary school, The Croft and transformed their long lost, overgrown pond and wild school area.  We were assisted by a few parents and a governor to boot, and many hands made light work.  We were so happy to help the children and they loved it when we turned up in the tractor and pootled through their school field!
Here's a before and after…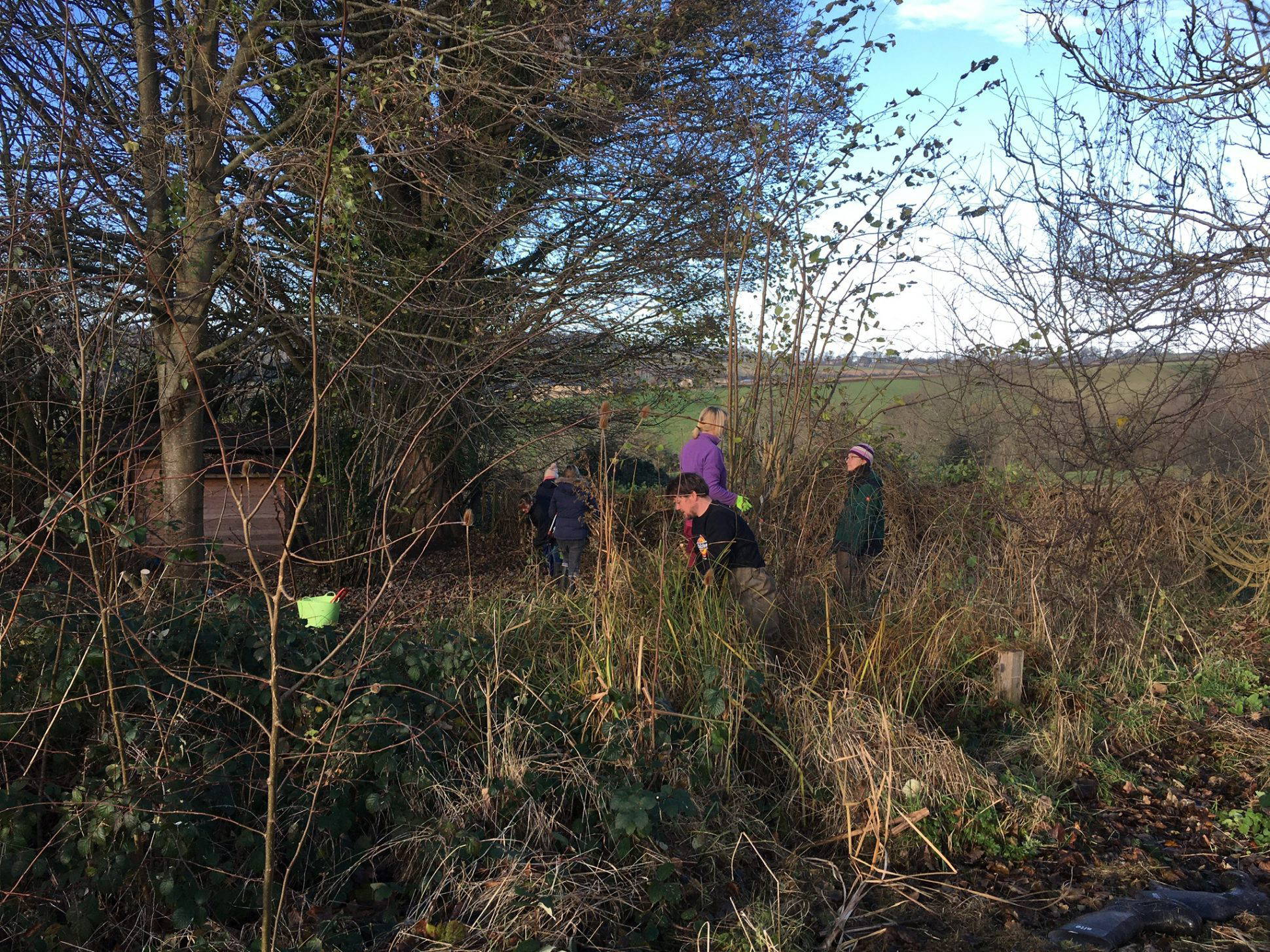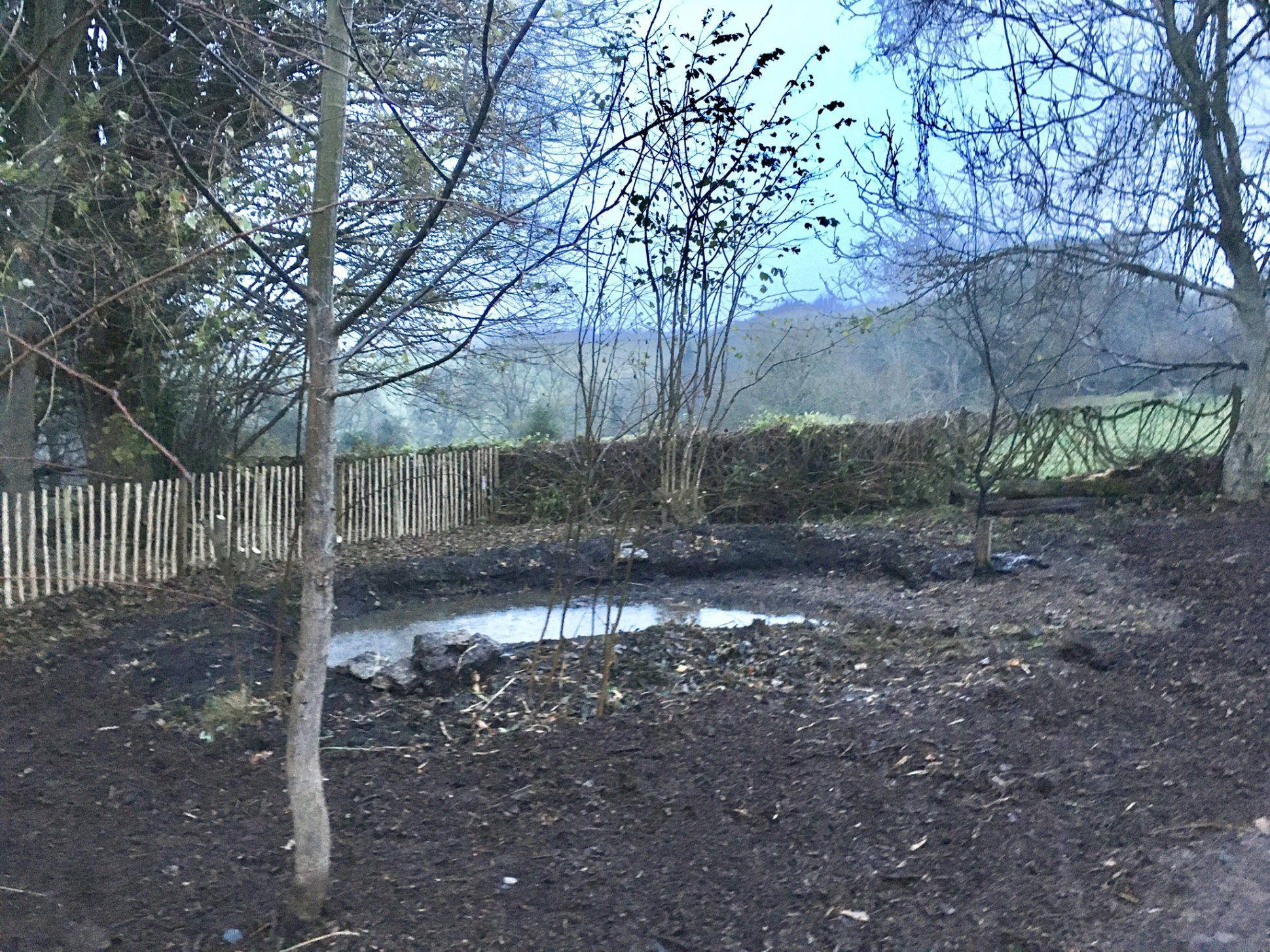 In my September blog I mentioned wine making and 9 months later we are about to taste our first field blend which we bottled in January.  I wonder how neat our hedge trimming will be after the tasting!! Watch this space for an award winning, internationally renowned natural wine!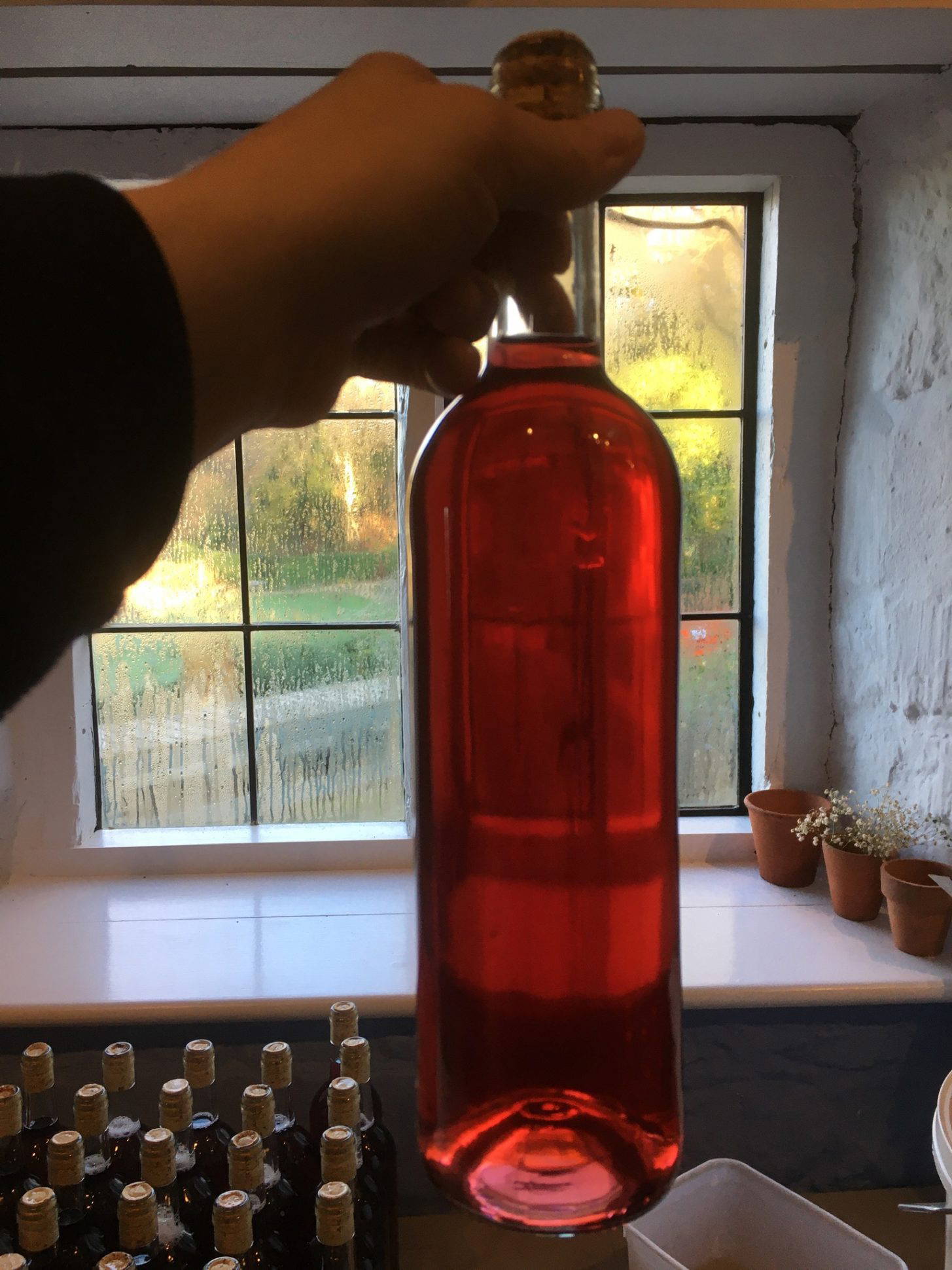 In February we took delivery of the new addition to our Rococo beer range.  As well as the ever-popular Red House Amber Ale, we now have Pan's Pale Ale (I told you we like a bit of alliteration!).  This has also been a good seller, and if you fancy a try you can find it for sale in our onsite shop at £3.75 a bottle or 3 for £10.00.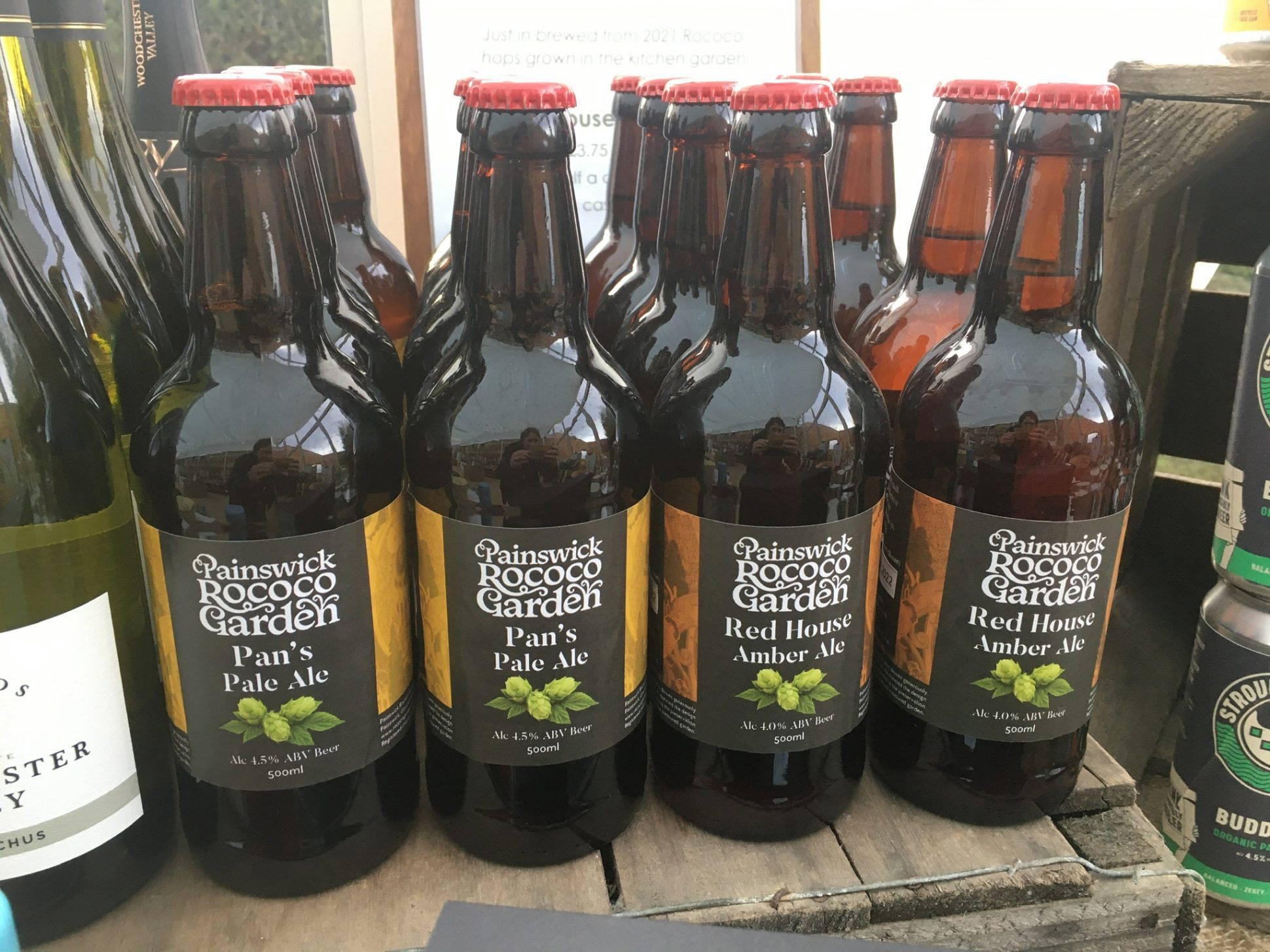 Once again, the seasons have changed and we saw as always, an exhilarating display of snowdrops throughout the Garden, but before you could take them for granted, they passed and out came the Daffodils (in their thousands!).  I know we are famous for snowdrops; I know that the world over is particularly partial to a snowdrop, but you can't beat an orchard of 25,000 daffodils to brighten up the dullest of dreary days.
Need proof…?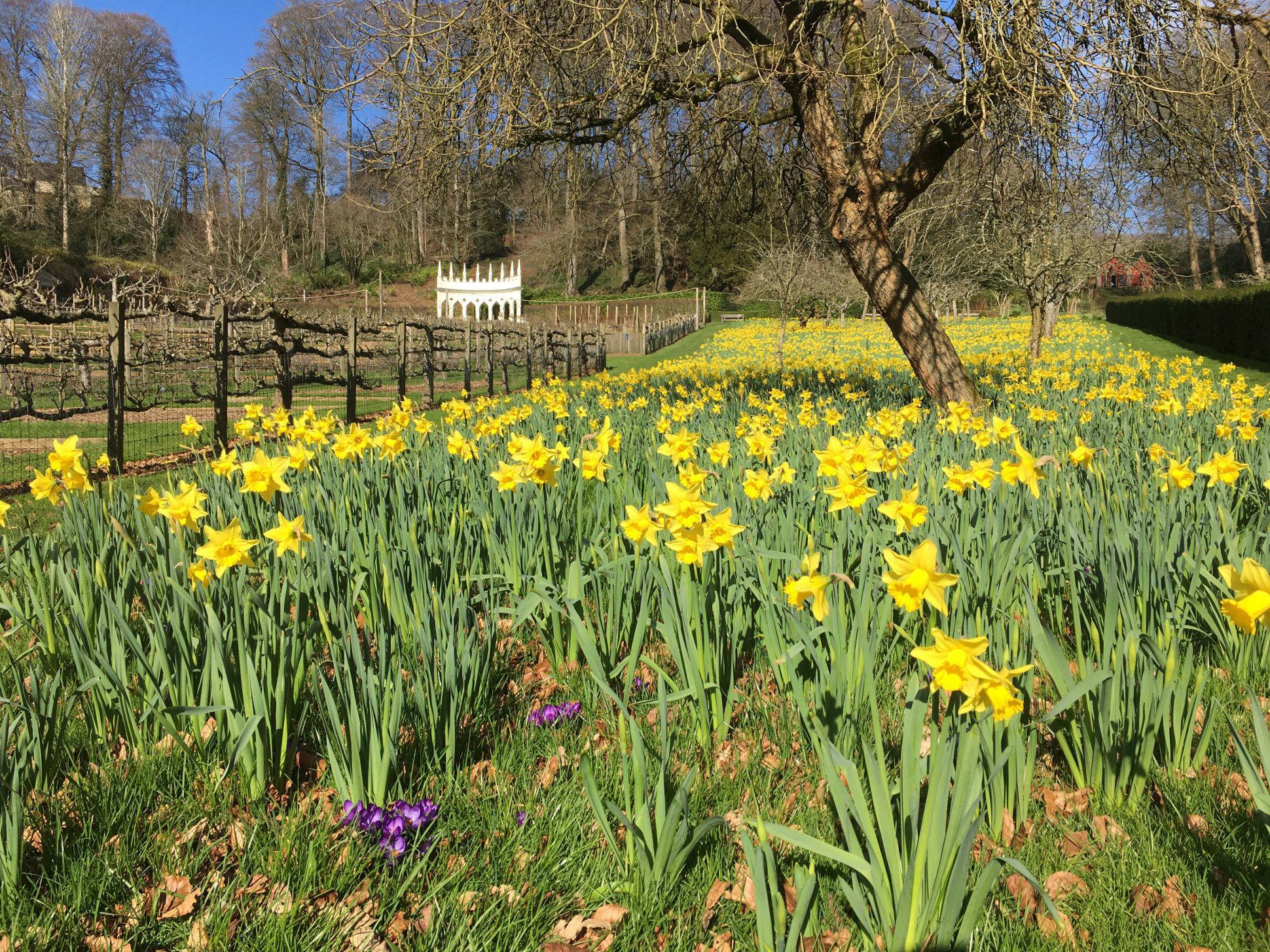 During daff season we welcomed Katy to our Garden team. Katy joins us as a part time seasonal gardener and has become a firm family member almost overnight, fitting in perfectly.
Of course, the daffs only last so long and before you know it you're wondering how you can stop the deer biting off the tops of your tulips and you've started sowing the seeds ready for your yearly vegetables.
Right now, our Exedra Garden is packed full to the brim with elegant foxgloves and exquisite alliums.  It's well worth a wander.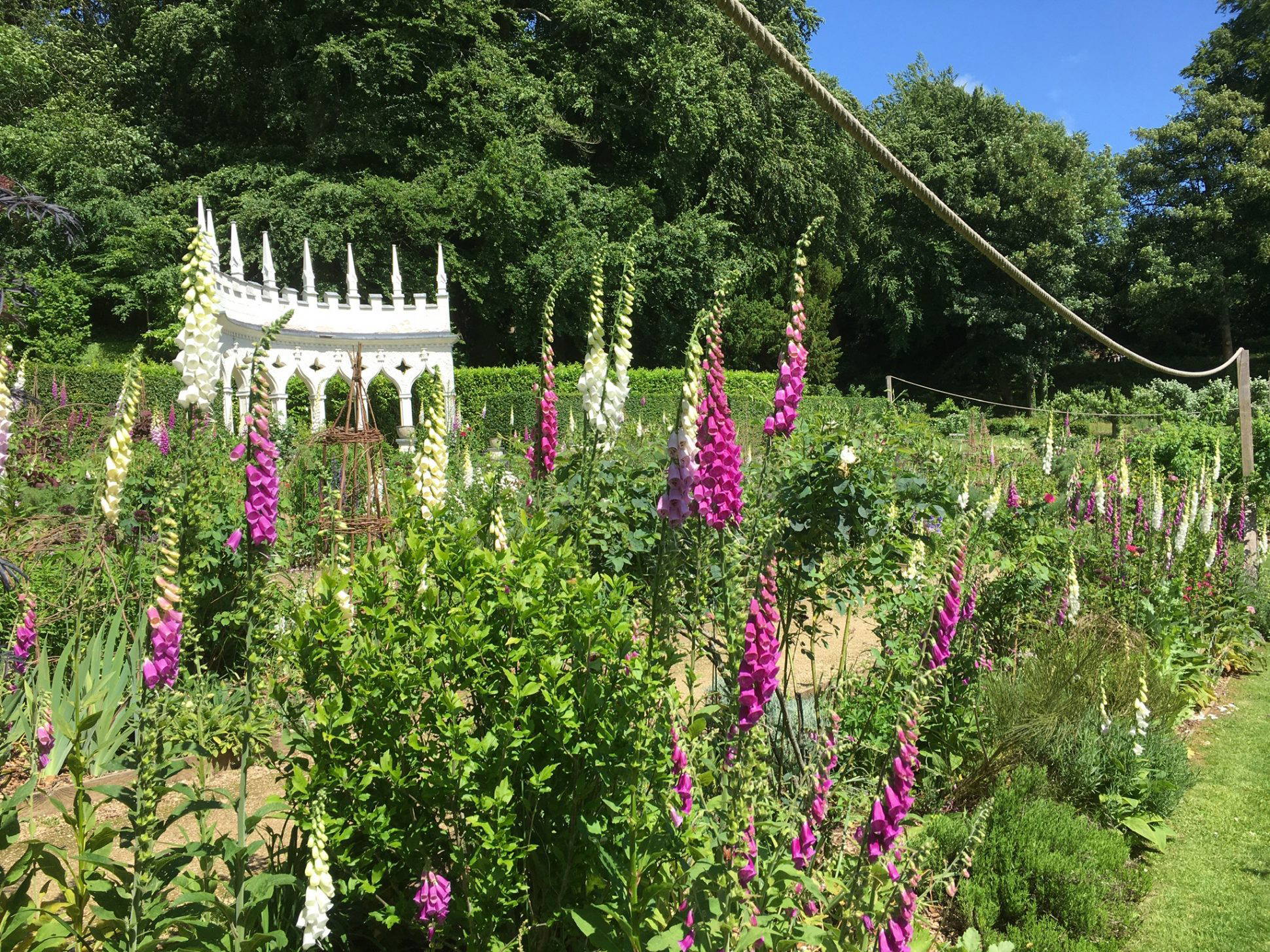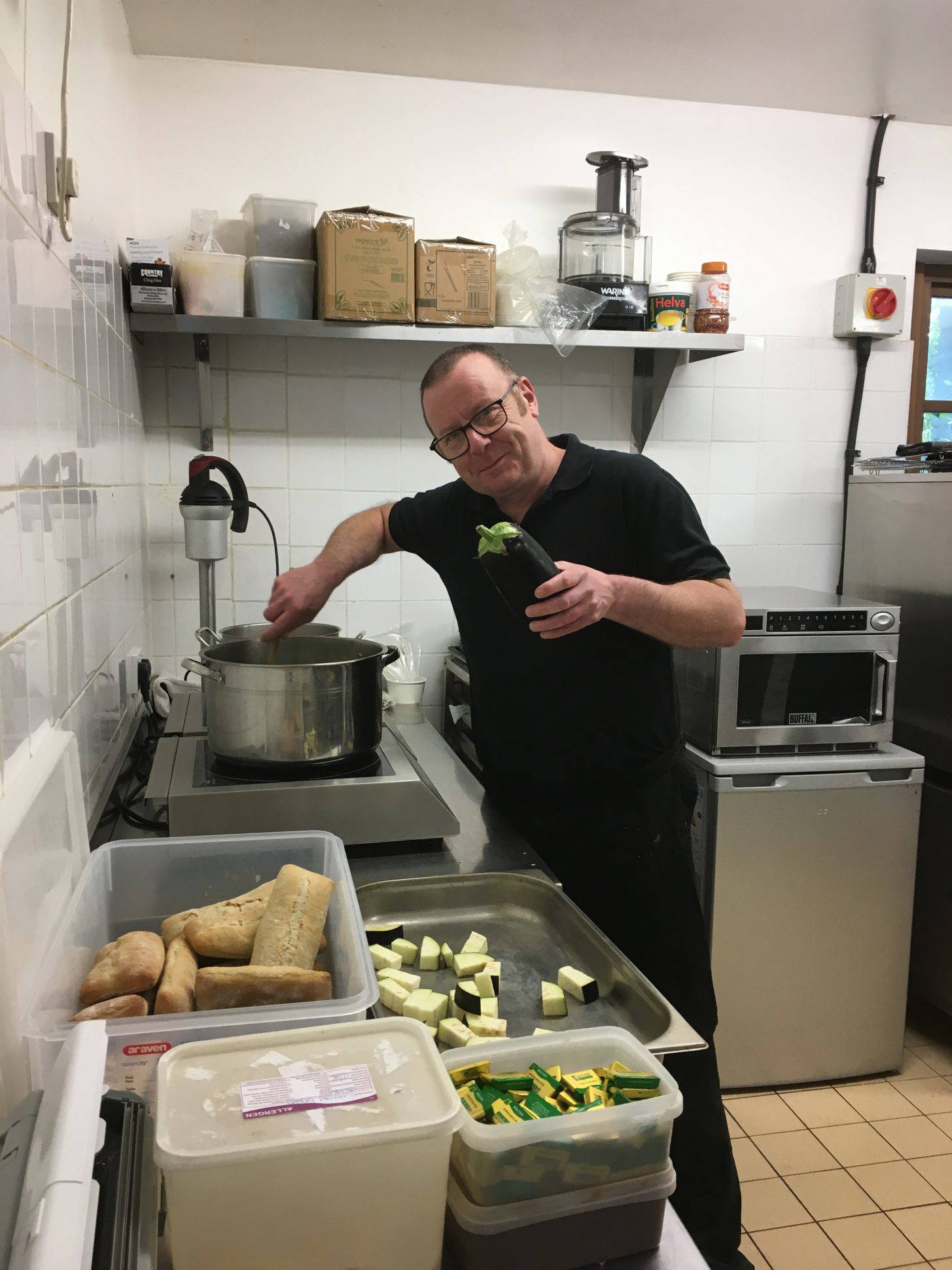 The Kitchen Garden is starting to fill again too. Beds are being planted with vegetables, from cabbages to courgettes which is handy because Rococo has a new chef! His name is Rob, and here he is multitasking with an aubergine. He's brill, he loves the fresh veg we provide him, which he incorporates into his delicious quiches, salads and soups, all with a massive smile on his face.  A very welcome addition to the Rococo Family indeed.
As well as Rob joining us, we have very recently started sourcing our preserve making from local Maryanne Bakes and Preserves. Maryanne has kindly accepted the challenge of preserving our fruit and veg for us to sell in our on-site shop.  We already have stock of rhubarb jam and a beetroot & rhubarb chutney, the latter packing a deliciously light spicy kick.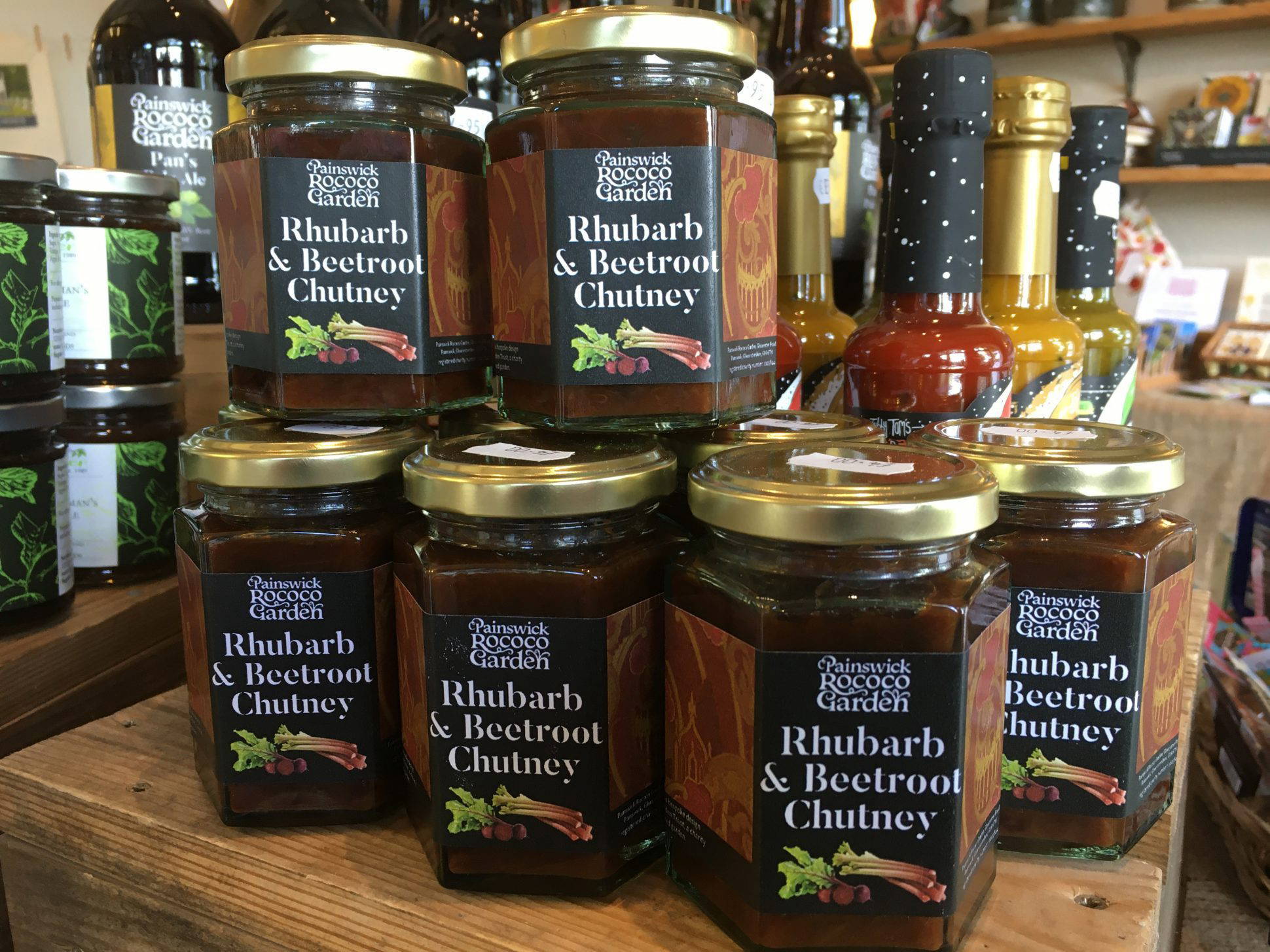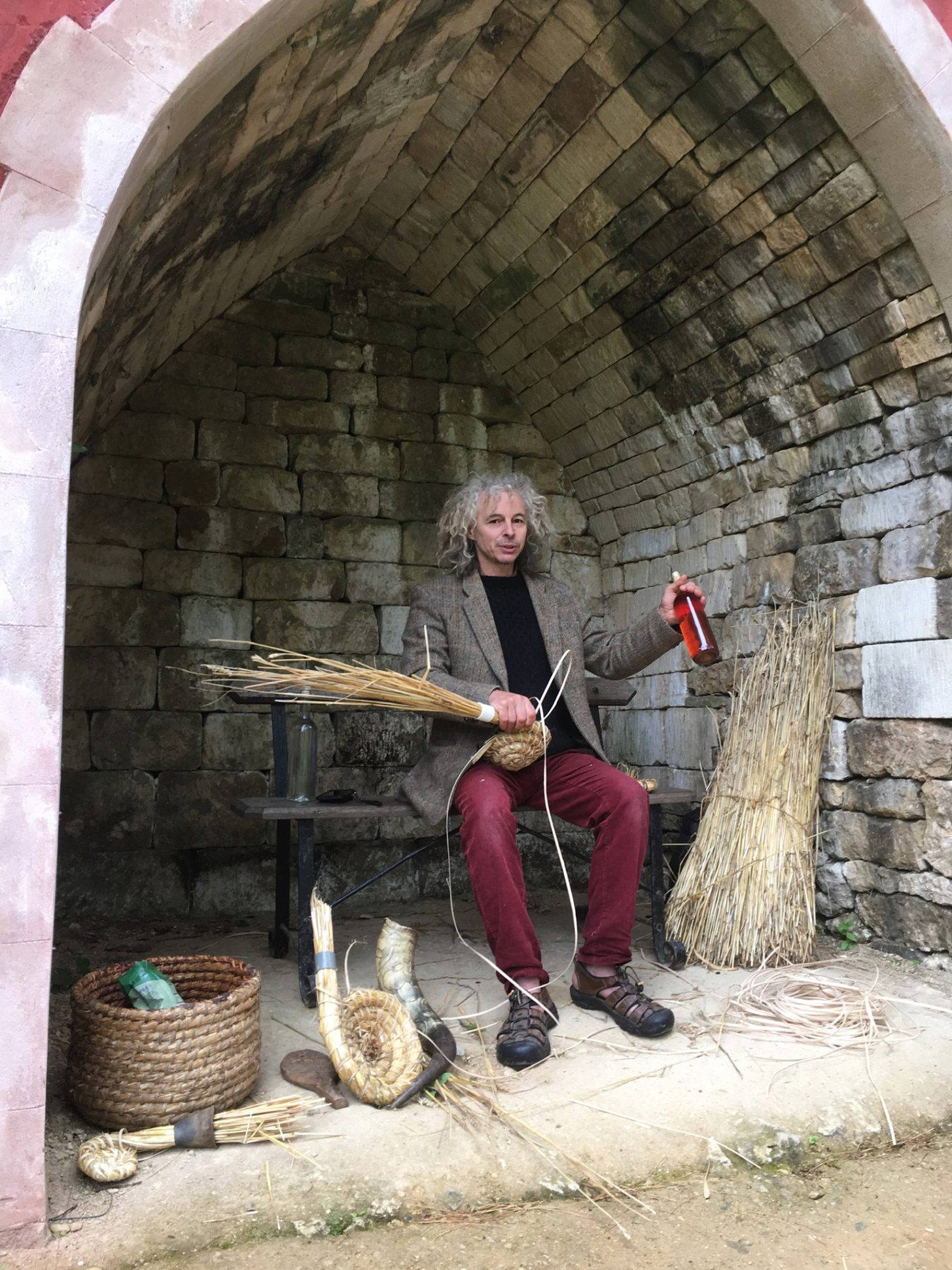 Lastly, I must mention our Bee Day which took place on 29 May. Joined by the forces of the Stroud Beekeeping Society we dedicated a day in the Garden to the wonder of all things bees. From honey flavoured cakes to bee face painting on the Bowling Green it was great fun.  The beekeepers brought along a couple of observation hives, and we also had druid, Chris Parks telling bee folklore stories as well as demonstrating skep making.  We hope to return next year with even more bee related fun and facts.
And now to finish off with the nearly new wildlife Section:
Currently in the Garden we are pleased to see that our resident moorhens have had a flock of tiny balls of tweeting fluff.  They're hard to spot as they tend to stay concealed in the bullrushes as much as possible but if you listen closely you can hear them squeak!
The Kitchen Garden pond has been literally teeming with tadpoles this year. We were thrilled to notice strings of toad spawn earlier in the year after not one sausage of a tadpole last year. These tiny little friends are now, slowly starting to sprout their legs and we continue to watch in amazement. Quite an incredible lifecycle to behold.
We finally got round to finding a home for a few leftover hop plants. They have been planted out in the hedge rows at what is mysteriously called Shelley's Corner, situated at the end of the Snowdrop Grove. We're hoping to provide more habitat for the allusive comma butterfly.
And finally, spotted recently by our Assistant Head Gardener, Jasper: bee orchids.  Top prize for guessing why they are so-called!!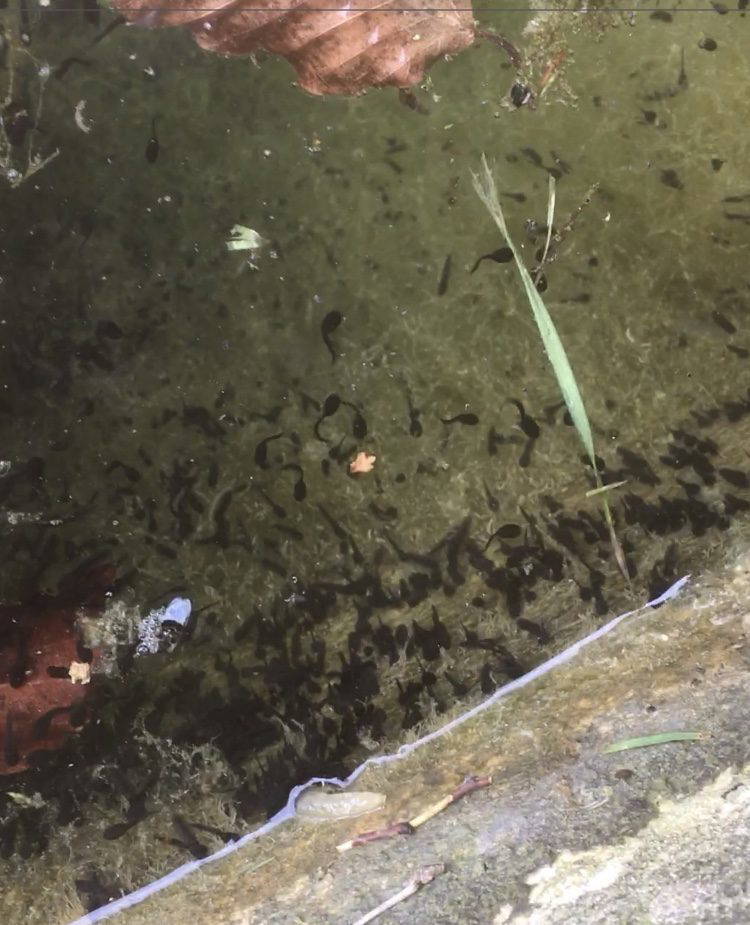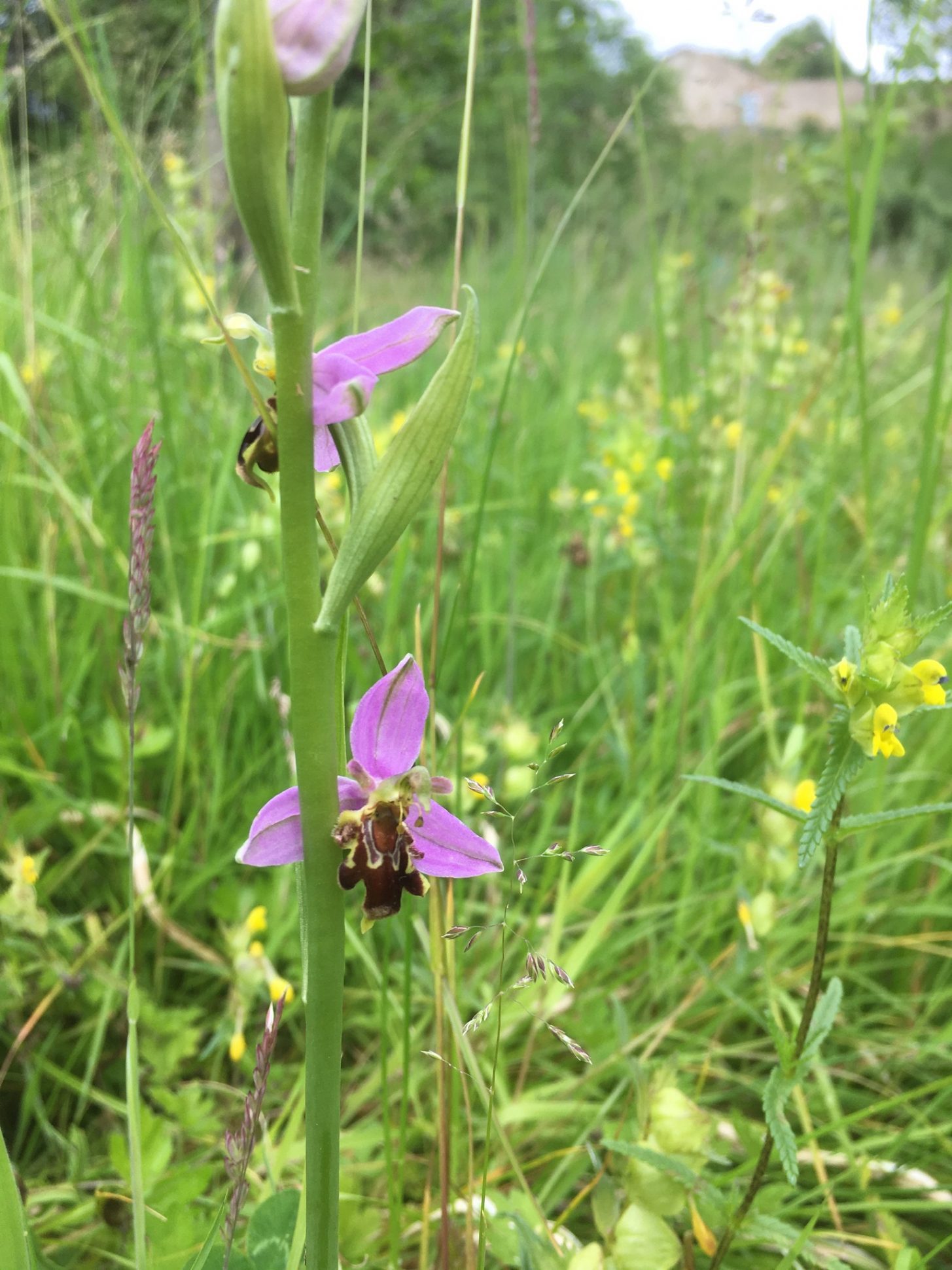 I really hope you've enjoyed this whistle-stop of what we've been up to.
Rachel (Gardener)