We'd love to see you!
Click for our opening hours and ticket prices, or, to make an enquiry, email or call us (details below).
You may like to check out our FAQs first to see if we've answered your question there.
Visit us
Painswick Rococo Garden
Painswick
Gloucestershire
GL6 6TH
Tourism leaflets
If you're a hotel or tourist information point, you can order copies of our leaflets from our local distributor, Glide Media.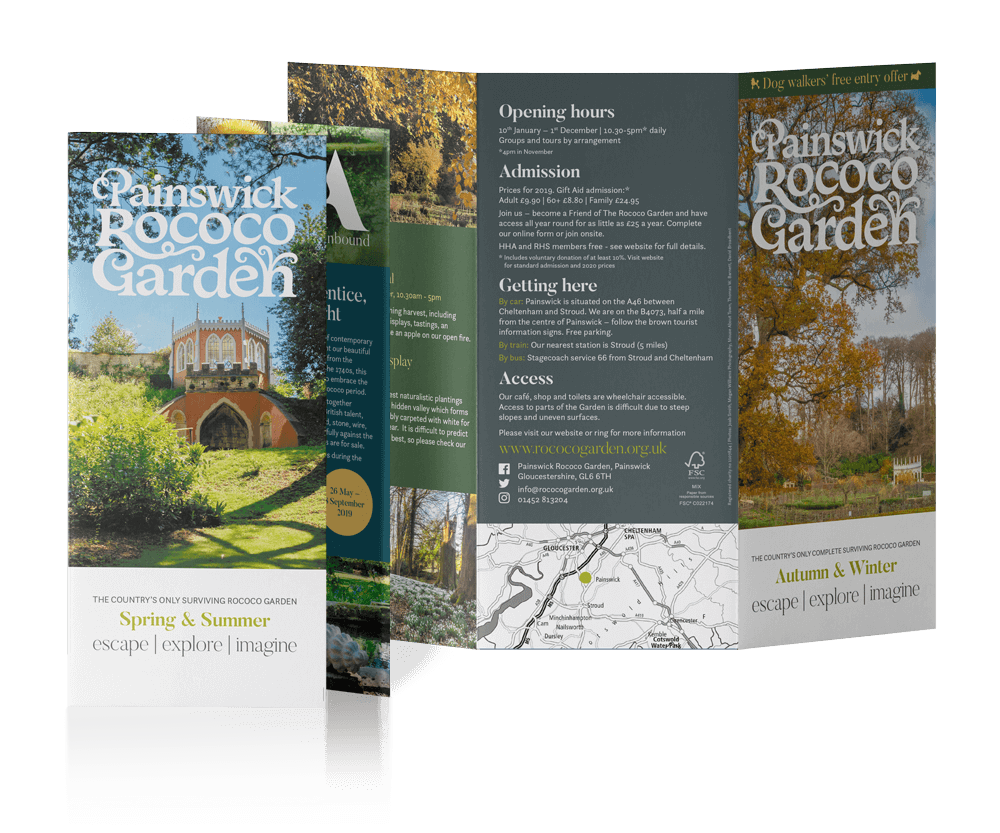 Let's get social
For the latest news, events and updates from Painswick Rococo Garden, follow us on Facebook, Twitter or Instagram, or join our mailing list.
Remember to tag and share your pics of your visit on social media – we love to share our favourites!
Our volunteer trustees
Vicky Aspinall
Mike Cartwright (treasurer)
Margie Doble
Frances Gristock
David Hardie (chair)
Marion Mako
Chris Scott
Catherine Sinclair
Gail Stoten