If you're looking for an extra special gift, we may have just the thing! Our attractive Gift Certifcates allow you to purchase entrance to our Garden for a single person, couple or family and can be used anytime within a year of purchasing. Admission prices start from as little as £9, so this is the perfect treat for all budgets. Simply get in touch and let us know how many you would like to include on the voucher and we'll do the rest.  if you're interested in buying an annual membership, information can be found here.
Get in touch via email or ring 01452 813204 (Mon-Fri 9.30 – 2pm). If you are buying a voucher as a Christmas gift, please get in touch before the 16 December.
Payment will be taken over the phone and a postage fee of £2.50 will be added unless you wish to collect.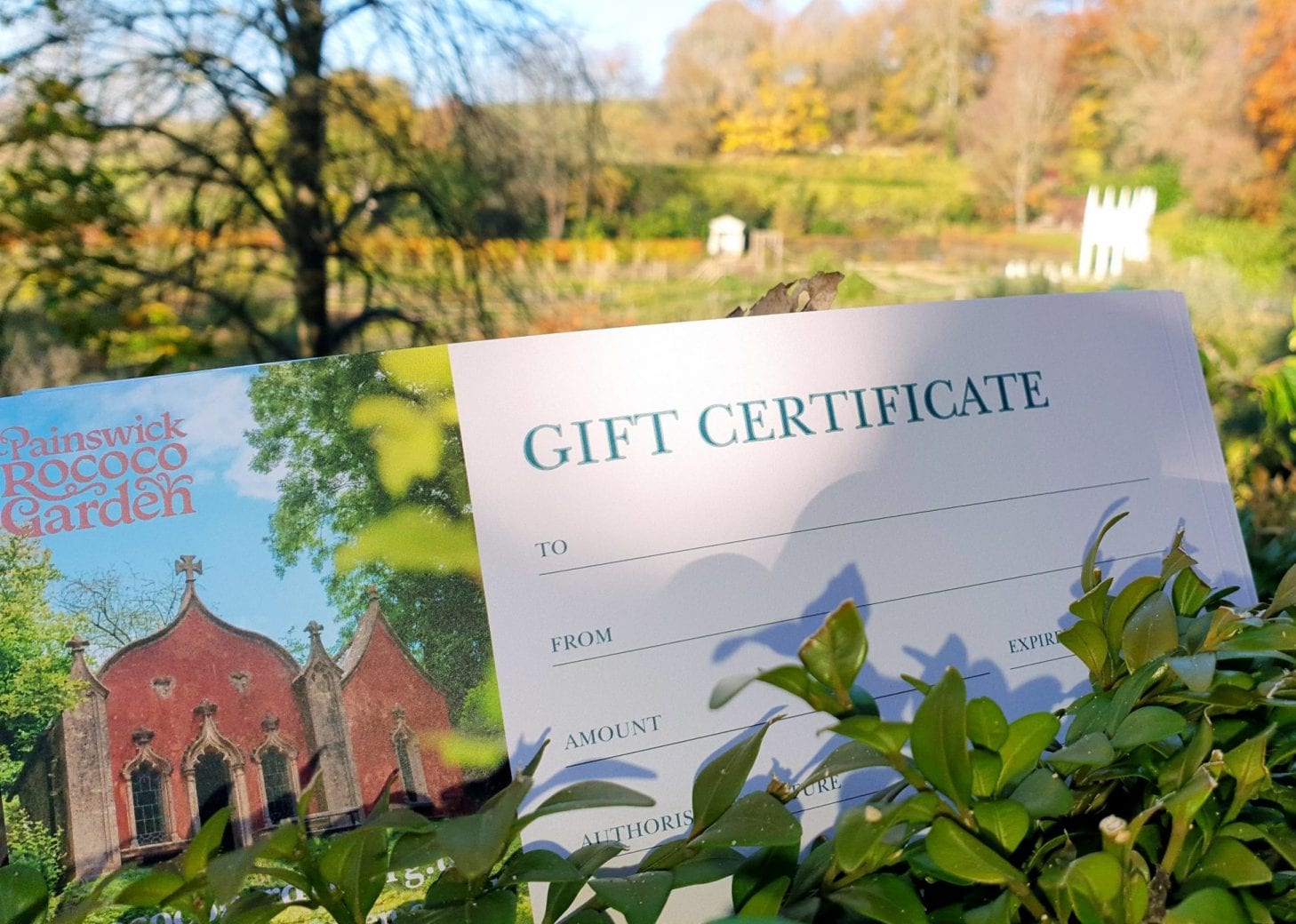 Get our Latest News to your Inbox