Rococo? What's that?
The word 'rococo' describes a period of art that was fashionable in Europe in the 1700s, characterised by ornamental decoration, the use of pastel colours and asymmetry.
In England, the 1700s were a time of joie de vivre among the upper middle classes.
They loved to show off their wealth by indulging in the flamboyant and the frivolous, and their gardens became an elaborate playroom where they would entertain and party.
Painswick Rococo Garden was fantastical in both its character and inspiration. Squeezed into a valley, with deceptive vistas juxtaposed with serpentine paths, the Garden is peppered with charming follies to surprise and delight.
In 1748, Benjamin Hyett asked local artist, Thomas Robins to paint the garden. Little did he know that we would use this very painting as inspiration for our restoration of the Garden from the 1970s right up to today.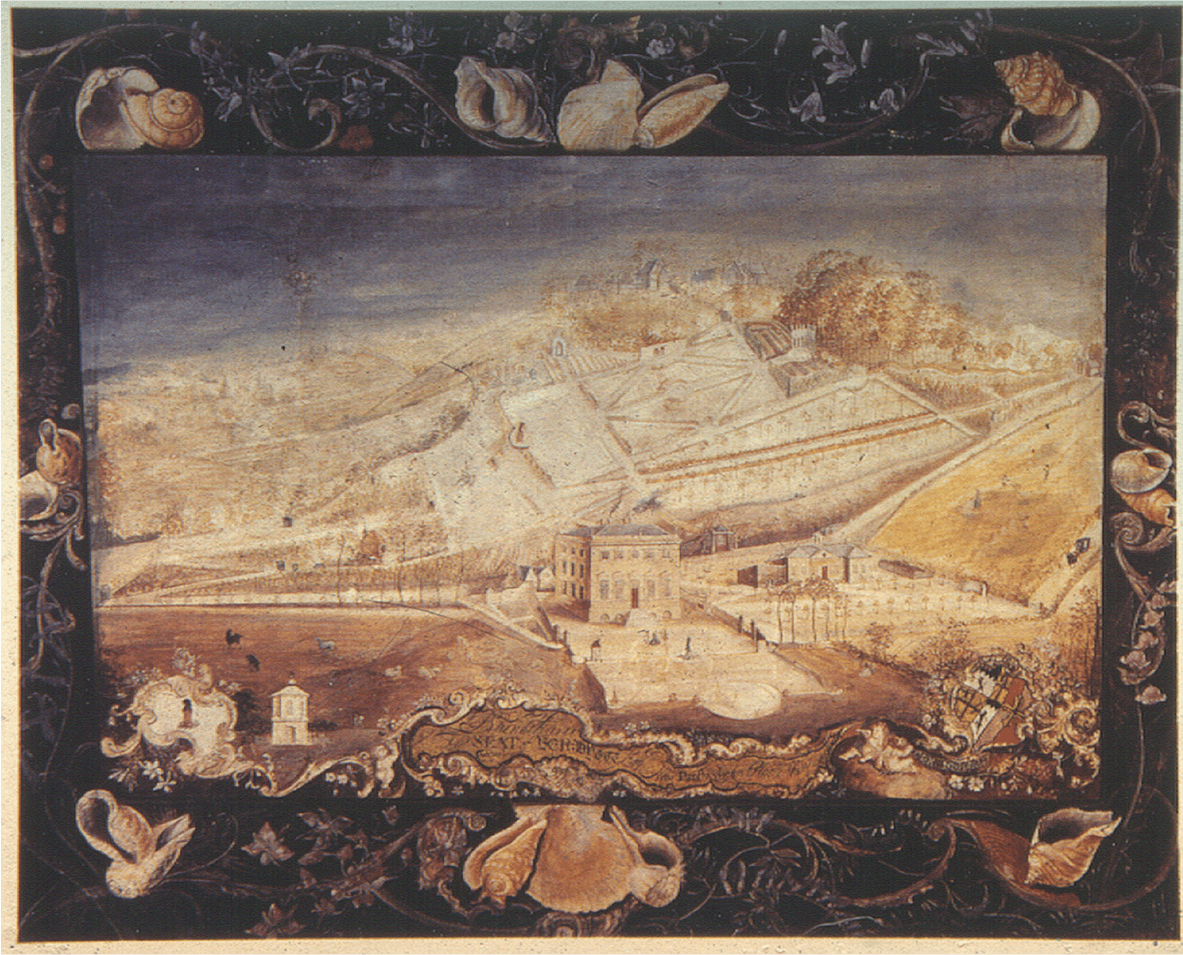 Restoring Painswick Rococo Garden
Fashions move on, and by the 1760s the English landscape garden was becoming popular.
The establishment began to shun the perceived vulgarity of rococo, and so, over the 200 years that followed, the Garden was altered to reflect changing tastes.
After seeing an exhibition of Thomas Robins' paintings in 1984, Timothy Mowl and Roger White wrote an article about Painswick Rococo Garden for Garden History. It was this article that inspired Lord and Lady Dickinson – then owners of Painswick House – to embark on the huge challenge of restoring the Garden to its former glory. Today, Painswick Rococo Garden is on the Historic England Register of Parks and Gardens of Special Historic Interest, and is restored and cared for by the Painswick Rococo Garden Trust – a registered charity that has worked tirelessly on the restoration since 1988.
By 1980, the Garden was a jungle, having been abandoned in the 1950s and planted with timber. Yet despite its unkempt and overgrown appearance, garden historians saw the potential of restoring the UK's only surviving rococo garden.